The below process will help you return your Mustang to stock using the SCT X4/SF4 tuner:
1. Select "Program Vehicle" from the main menu.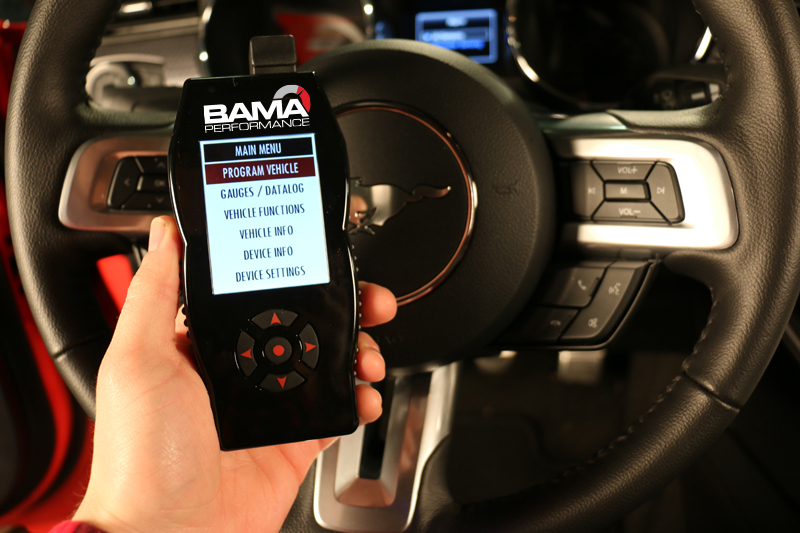 2. Select the "Return to Stock" option from the menu.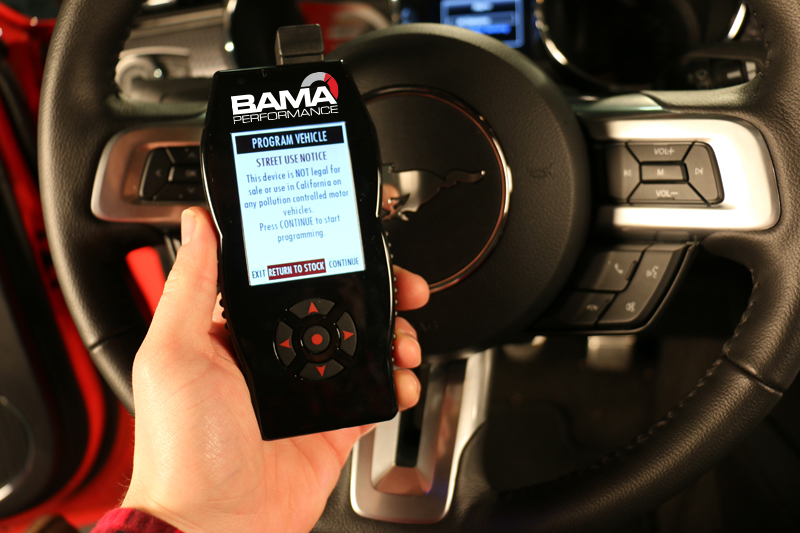 3. Follow the device prompt to cycle the key to the ON position to setup the device for flashing and click Continue to confirm returning the vehicle back to the stock tune.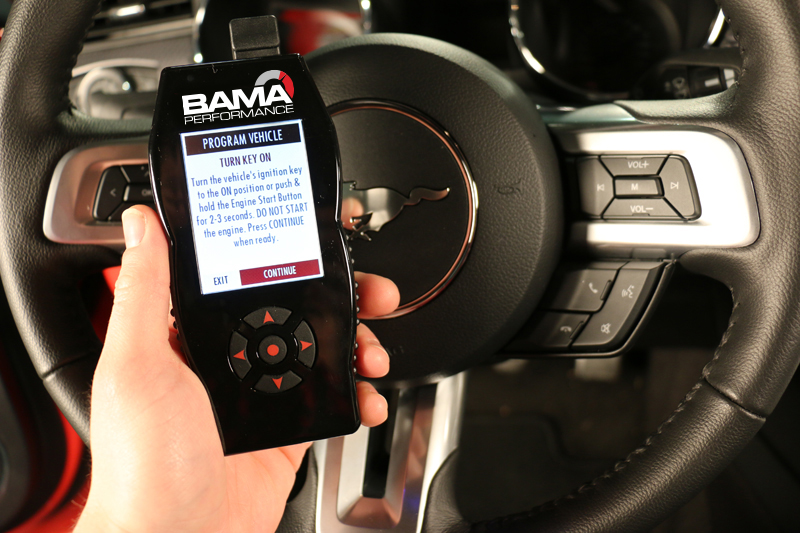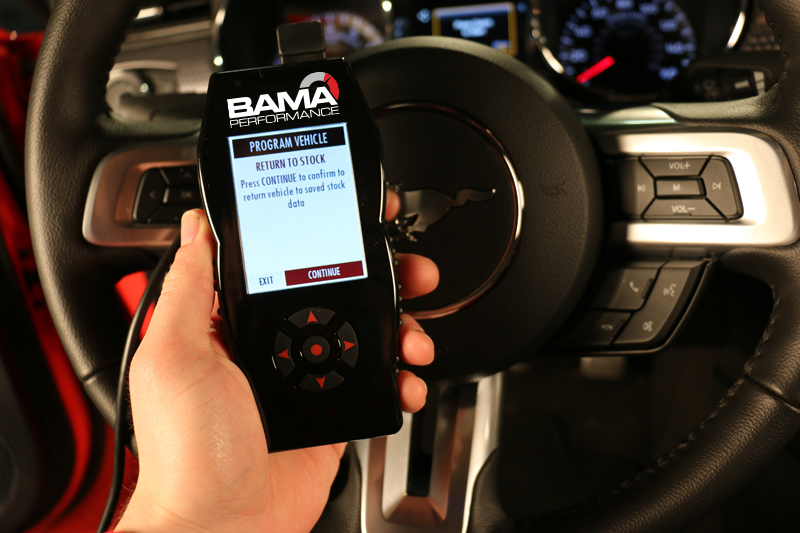 4. The tuner will restore the stock tune to the PCM indicated by a progress bar.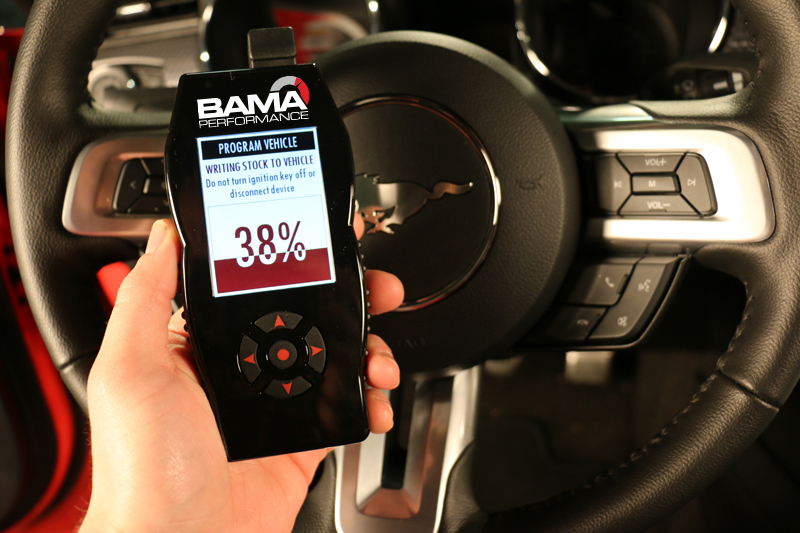 5. Follow device prompt(s) to cycle the key to the ON/OFF position to complete restoring the stock tune.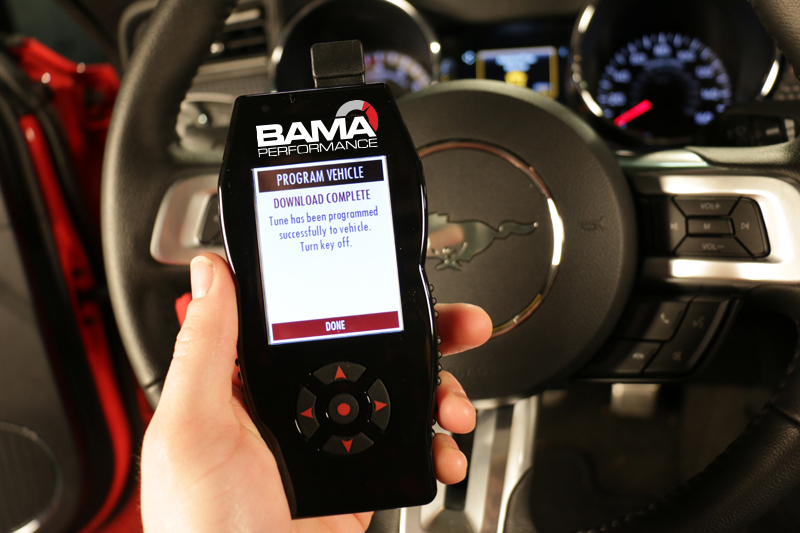 Your vehicle will now be running on the factory tune!
Returning the vehicle to stock will 'un-marry' the device and allow it to be used on other vehicles if desired.
To use custom tunes on another vehicle with the same device, a new tune file will need to be created and loaded onto the tuner. For BAMA Performance customers, this would mean re-enrolling in the Free Tunes for Life membership for the new vehicle.